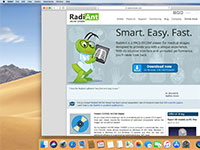 Today we uploaded a refreshed tutorial showing how to install RadiAnt on Mac computers.
This video shows
the installation process on the latest macOS Mojave systems.
Disclaimer: RadiAnt DICOM Viewer is built and tested specifically for Windows platform. We do not officially support RadiAnt on platforms other than Windows. RadiAnt can technically run on macOS systems using the open-source Wine software, however, some features may not be available or may cause program crashes.
https://www.youtube.com/watch?v=H9RGCMeJBPE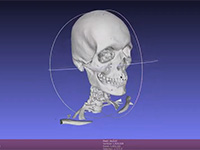 Recently we have added the option to export 3D objects (e.g., for 3D printing) from the VR window to the STL files (click the arrow next to the Save button and select "Save 3D model as STL").
Try our
latest BETA version here
.
Check this video
showing how the 3D export feature works in RadiAnt.