Blog Officiel
RadiAnt DICOM Viewer BETA 4.9.15
December 21, 2018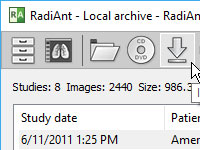 For the past few weeks we have been publishing beta versions with the local archive (DB) feature. It's still some time before a final realease is available but no major problems have been reported recently. So, if storing DICOM studies in RadiAnt's database is something you've missed, you can go ahead and try our
latest 4.9.15 BETA version here
.
And, since the end of the year is approaching fast, from all of us here at Medixant, happy holidays! Thanks for a great year and see you in 2019.
RadiAnt DICOM Viewer 4.6.9
November 5, 2018
Volume Rendering in 4K
October 22, 2018
RadiAnt DICOM Viewer on macOS High Sierra
July 4, 2018
RadiAnt DICOM Viewer 4.6.5
June 14, 2018
Forum de discussion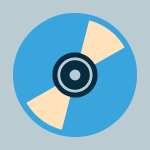 Visualisateur DICOM pour CD/DVD des patients
Vous savez comme cela peut être frustrant d'attendre indéfiniment que le CD d'un patient s'ouvre?
Votre visualisateur requiert l'installation de composants supplémentaires avant de pouvoir effectivement visualiser les images ?
Essayez
le paquet d'exécution automatique
CD/DVD RadiAnt DICOM Viewer ! Il est extrêmement rapide, fonctionne à partir du média CD/DVD sans être installé sur les systèmes Windows XP SP3, Vista, Windows 7, Windows 8, Windows 8.1 et Windows 10 et n'a pas besoin de logiciel ou programmation supplémentaires (par exemple NET, Java).
Si le système d'exploitation de l'utilisateur le permet, la version 64 bits s'ouvre pour une optimisation de l'efficacité. La version 32 bits est utilisée pour les appareils plus anciens. Environ seulement 6Mo de données supplémentaires sont ajoutées au média.
L'image du logo affichée après l'ouverture de l'application est entièrement personnalisable et peut être utilisée pour montrer à vos clients des informations sur votre société.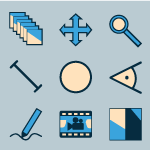 Tous les outils nécessaires à portée de main
RadiAnt DICOM Viewer fournit les outils de base suivants pour la manipulation et la mesure des images:
Panoramiques et zooms fluides
Réglages de luminosité et de contraste, mode négatif
Prédéfinir les paramètres de la fenêtre pour la tomodensitométrie (poumon, os, etc.)
Capacité de rotation (90, 180 degrés) ou de retournement (horizontal et vertical) des images
Longueur de segment
Les valeurs moyennes, minimales et maximales des paramètres (par exemple la densité en unités Hounsfield pour la tomodensitométrie) dans un cercle/ellipse et sa surface
Valeur angulaire (angle normal et angle de Cobb)
Outil crayon pour dessiner à main levée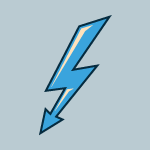 Rapide comme l'éclair
RadiAnt DICOM Viewer a été conçu pour utiliser des ressources aussi efficacement que possible. Il peut se servir d'un système multiprocesseurs et multicoeur avec une grande quantité de giga-octets de RAM, mais fonctionnera également sur un vieil appareil simple-cœur avec seulement 512 Mo de RAM.
Une version 64 bits est fournie pour les systèmes modernes pour laisser, si nécessaire, toutes les images ouvertes dans plus de 4 Go de mémoire. La lecture asynchrone vous permet de passer en revue et traiter les images alors qu'elles sont encore en train de s'ouvrir.
Tout cela est disponible dans une application très compacte dont la taille de l'installeur dépasse légèrement 2Mo.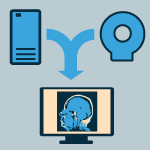 Search and download studies from PACS locations
The PACS (Picture Archiving and Communication System) client feature lets RadiAnt DICOM Viewer query and retrieve studies from other PACS hosts.
Supported service class users/providers are: C-ECHO SCU, C-ECHO SCP, C-FIND SCU, C-MOVE-SCU, C-STORE-SCP (Only transfers initiated from the RadiAnt DICOM Viewer are accepted. If you try to send studies from other PACS nodes without searching them first and starting the download in RadiAnt, they will be ignored).
Received DICOM files are stored in a temporary folder and are deleted when RadiAnt closes.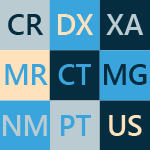 Prend en charge plusieurs types de fichiers DICOM
Le logiciel a la capacité d'ouvrir et d'afficher des examens provenant des différentes modalités d'imagerie :
Radiographie numérique (CR, DX)
Mammographie (MG)
Tomodensitométrie (CT)
Résonance magnétique (MR)
Tomographie par Émission de Positron TEP-CT (PT)
Ultrasonographie (US)
Angiographie numérique (XA)
Gamma-caméra, Médecine Nucléaire (NM)
Photos et Images numérisées de capture secondaire (SC)
Structured Reports (SR)
De nombreux types d'images DICOM sont pris en charge :
Monochromatiques (par exemple CR, CT, MR) et couleur (par exemple US, reconstructions 3D)
Images statiques (par exemple CR, MG, CT) et séquences dynamiques (par exemple XA, US)
Non-compressées et compressées (RLE, JPEG Lossy, JPEG Lossless, JPEG 2000)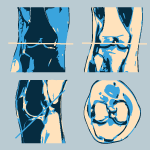 Comparer différentes séries ou examens
Plusieurs séries d'un examen ou plusieurs examens peuvent être ouverts simultanément, dans la même ou dans plusieurs fenêtres à des fins de comparaison.
Des séries d'images, qui ont été acquises dans le même plan (par exemple des séries de tomodensitométrie avant et après l'administration de la substance de contraste) sont synchronisées automatiquement par défaut.
Des lignes de renvoi sont affichées pour une meilleure corrélation de l'anatomie lors du passage en revue des séries avec différents plans d'images (par exemple examen de Résonance Magnétique).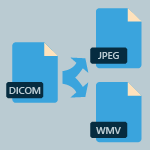 Exporter des fichiers DICOM sous forme d'images et de films
Créez des présentations et publications visuelles professionnelles sensationnelles- RadiAnt DICOM Viewer peut exporter des fichiers DICOM en JPEG (compressé) ou des images BMP (bitmap non compressé) ou des films WMV ( Windows Média Vidéo).
Une image, une série complète ou toutes les images ouvertes peuvent être exportées simultanément.
Les images affichées peuvent être copiées rapidement dans le presse-papiers de Windows, en utilisant le raccourci CTRL+C et peuvent être collées rapidement et facilement dans des documents Word ou PowerPoint.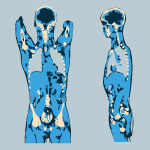 Reconstructions multiplanaires
L'outil MPR fourni par RadiAnt DICOM Viewer peut être utilisé pour reconstruire des images dans des plans orthogonaux (coronal, sagittal, axial ou oblique, en fonction du plan de l'image de base). Cela peut aider à créer une nouvelle perception de l'anatomie, qu'il était impossible de visualiser en utilisant uniquement les images de base.
Le processus de reconstruction est extrêmement rapide: une série coronale peut être créée à partir de plus de 2000 tranches axiales de TDM en trois secondes environ (sur un système moderne Intel Core i7).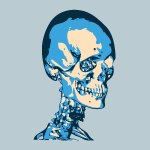 3D volume rendering
The 3D VR (volume rendering) tool lets you visualize large volumes of data generated by modern CT/MR scanners in three dimensional space. The different aspects of the data set can be interactively explored in the 3D VR window.
This tool lets you rotate the volume, change zoom level and position, adjust color and opacity, measure length and show hidden structures by cutting off the unwanted parts of the volume with the scalpel tool. The image is rendered progressively to maintain fluid operations even on slower machines.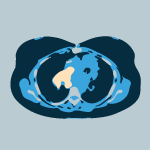 Fusion d'images TEP-CT
Superposer une image TEP cartographiée en couleur sur une TDM pour obtenir des références anatomiques pour des régions avec des valeurs de fixation accrue FDG (fluorodésoxyglucose).
Utiliser l'outil ellipse pour mesurer les valeurs maximales, minimales et moyennes du SUVbw (Valeur de Fixation Normalisée calculée en utilisant le poids du corps) dans une zone spécifique.
La fusion d'images peut aussi être appliquée à d'autres modalités d'imagerie, comme la Résonance Magnétique, par exemple des images IPD (DWI) peuvent être fusionnées avec des images pondérées en T1 ou T2.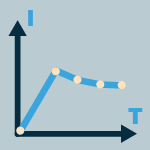 Time-intensity curves
RadiAnt DICOM Viewer lets you visualize the lesions' enhancement behavior (e.g. in Breast MRI) by plotting time-intensity curves (TICs).
Different types of curves can be obtained: Ia - straight (the signal intensity continues to increase over the entire dynamic period) / Ib - curved (the time-signal intensity curve is flattened in the late postcontrast period), II - plateau (the signal intensity plateaus in the intermediate and late postcontrast periods) or III - washout (the signal intensity decreases (washes out) in the intermediate postcontrast period).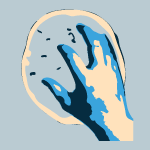 Multi-touch support
If you have a Windows 8 or Windows 10 touch-enabled device, you might find that gestures (motions that you make with one, two or more fingers) are easier to use than a mouse or keyboard. RadiAnt DICOM Viewer enables users to make use of the array of multi-touch gestures:
Touch the image with one finger and move it to browse through images of the displayed series.
To zoom in or out, touch two points on the image, and then move your fingers away from or toward each other. Drag the image with two fingers to move it and show invisible parts of zoomed image.
You can change the window settings (brightness/contrast) by touching the image with three fingers and moving them up/down (brightness) or left/right (contrast).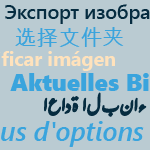 Interface multilingue
Grâce à notre communauté, l'interface RadiAnt DICOM Viewer a été traduite jusqu'à présent dans plus de 20 langues:
arabe, portugais brésilien, bulgare, chinois, tchèque, danois, néerlandais/flamand, français, allemand, grec, hongrois, indonésien, italien, polonais, portugais, russe, serbe, slovaque, espagnol, suédois, turc.
Notre
outil en ligne
permet de modifier facilement les traductions actuelles et d'en créer de nouvelles.