官方博客
RadiAnt DICOM Viewer 4.6.9
November 5, 2018
Volume Rendering in 4K
October 22, 2018
RadiAnt DICOM Viewer on macOS High Sierra
July 4, 2018
RadiAnt DICOM Viewer 4.6.5
June 14, 2018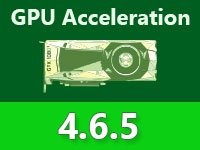 Our latest public release (4.6.5) brings a few new features and many improvements:
Our
manual was updated
to the latest release. So was the template in the
translation tool
- you can now complete missing items in your translations.
Check the full changelog and download here
.
3D Cursor in RadiAnt DICOM Viewer 4.5.9 BETA
March 5, 2018
论坛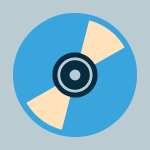 病人的CD/DVD DICOM浏览器
无止尽地等待一个病人的CD打开时,您知道那将有多么令人沮丧?
在真正地能阅读到图片前,您的浏览器还会要求您安装附加程序吗?
试试RadiAnt DICOM Viewer自动播放包!这个是绝对地快速,CD/DVD的播放软件不需要在Windows XP SP3, Vista, Windows 7, Windows 8, Windows 8.1和Windows 10上安装,也不需要另外安装任何软件或程序。(如:NET,Java)。
如果用户的操作系统允许,64位版本的能更加有效地打开文件。旧机器上使用的是32位版本的。这一媒介大约增加了仅仅6MB的数据。
打开程序后,徽标图案就会显示出来,这是完全自定义的,可以用在您公司给客人的信息中。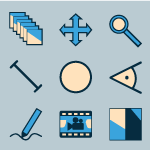 所需的全部工具可以随手关闭
RadiAnt DICOM Viewer为图片操作和测量提供了以下基本工具:
流畅地镜头远近调节和摇摄
亮度和反光调节,反色模式
预置计算机断层扫描((如肺、骨头、等等)窗口的设置
(90度、180度)图片旋转、(水平和垂直)图片翻转
分段长度
圆形/椭圆形和其范围内的中间、最小、最大参数值(如,计算机断层照相法中Hounsfield单位的密度)
角度值(标准角度和科布角度)
自由绘画的画笔工具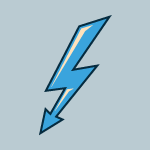 快如闪电
RadiAnt DICOM Viewer是为使客户尽可能有效地利用资源而设计。它不但能在大内存的多处理器和多核系统下运行,也能在旧款内存只有512MB的单核机上运行。
在必要的情况下,64位版本能为现代系统提供超过4GB容量,储存所有曾打开过的图像。非同步浏览可以让您在图片打开的状态下浏览和处理图片。
以上所有这些,只需要通过一个非常小巧,安装文件只有2MB大小的应用程序就可以实现。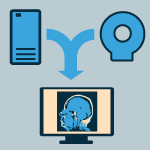 Search and download studies from PACS locations
The PACS (Picture Archiving and Communication System) client feature lets RadiAnt DICOM Viewer query and retrieve studies from other PACS hosts.
Supported service class users/providers are: C-ECHO SCU, C-ECHO SCP, C-FIND SCU, C-MOVE-SCU, C-STORE-SCP (Only transfers initiated from the RadiAnt DICOM Viewer are accepted. If you try to send studies from other PACS nodes without searching them first and starting the download in RadiAnt, they will be ignored).
Received DICOM files are stored in a temporary folder and are deleted when RadiAnt closes.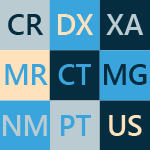 多式DICOM的技术支持
该软件能够打开并展示不同格式的图片:
数字式放射照相术(CR, DX)
乳房X射线照相术(MG)
计算机断层照相法(CT)
磁共振(MR)
正电子发射计算机断层扫描PET-CT (PT)
超声波扫描术(US)
数字血管造影术(XA)
核医学照相术(NM)
二次图片和扫描的图像(SC)
Structured Reports (SR)
许多种类的DICOM图像都可以得到技术支持:
单色的 (如:CR, CT, MR) 和彩色的 (如:US, 3D重建)
静态图像 (如:CR, MG, CT) 和连续动态图像(如: XA, US)
未压缩和压缩过的图像(RLE, 有损的JPEG, 无损的JPEG, JPEG 2000)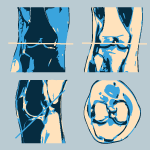 不同系列或研究的比较
为了比较单个图片的多个系列或者多个图片,目前都能再同一或者不同窗口中打开。
在同一平面中获取的图片(如在造影剂应用之前和之后的计算机断层扫描(CT)照片系列)系统可以默认自动同步。
当浏览不同面的解剖系列图像时,显示出的交叉参考线可以更好地展示相互间的联系 (如,磁共振图像)。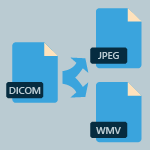 DICOM文件转换成为图像和视频
为了创建优秀视觉呈现和专业的出版——RadiAnt DICOM Viewer能够将DICOM文件转换成为JPEG格式图片(压缩的)或者BMP格式图片(未压缩的位图)和WMV视频(Windows媒体视频)。
一张图片,一整套系列或者全部打开的图片都可以同时被转换。
通过快捷键,同时按下CTRL+C,可以将显示的图片快速地复制到Windows剪贴板,并且能迅速地简单地粘贴到Word文档或PowerPoint文件。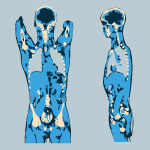 多维重建
RadiAnt DICOM Viewer所提供的MPR工具可以用来在正交平面(冠状的、径向的、轴向的、倾斜的,取决于图像的基本平面)中重建图像。
重建过程相当迅速: 可以在大约三秒钟的时间,由超过2000张轴向CT断面切片重建出冠装位图像(在现代英特尔酷睿i7系统下)。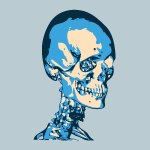 3D volume rendering
The 3D VR (volume rendering) tool lets you visualize large volumes of data generated by modern CT/MR scanners in three dimensional space. The different aspects of the data set can be interactively explored in the 3D VR window.
This tool lets you rotate the volume, change zoom level and position, adjust color and opacity, measure length and show hidden structures by cutting off the unwanted parts of the volume with the scalpel tool. The image is rendered progressively to maintain fluid operations even on slower machines.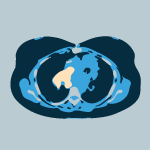 PET-CT 图像融合
在一个CT扫描件上覆盖一个彩色PET图像,从而获得FDG(氟脱氧葡萄糖)摄取量增加的区域的结构参考。
在指定区域,用椭圆工具来测量SUVbw(运用体重计算出的标准吸收值)的最大、最小和平均参数。
图像融合还能被运用到其他图像形式,如磁共振图像。DWI图像也能通过T1或者T2系列中扫描图像达到融合。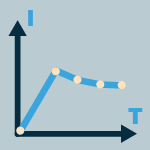 Time-intensity curves
RadiAnt DICOM Viewer lets you visualize the lesions' enhancement behavior (e.g. in Breast MRI) by plotting time-intensity curves (TICs).
Different types of curves can be obtained: Ia - straight (the signal intensity continues to increase over the entire dynamic period) / Ib - curved (the time-signal intensity curve is flattened in the late postcontrast period), II - plateau (the signal intensity plateaus in the intermediate and late postcontrast periods) or III - washout (the signal intensity decreases (washes out) in the intermediate postcontrast period).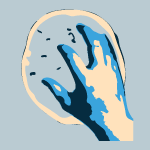 Multi-touch support
If you have a Windows 8 or Windows 10 touch-enabled device, you might find that gestures (motions that you make with one, two or more fingers) are easier to use than a mouse or keyboard. RadiAnt DICOM Viewer enables users to make use of the array of multi-touch gestures:
Touch the image with one finger and move it to browse through images of the displayed series.
To zoom in or out, touch two points on the image, and then move your fingers away from or toward each other. Drag the image with two fingers to move it and show invisible parts of zoomed image.
You can change the window settings (brightness/contrast) by touching the image with three fingers and moving them up/down (brightness) or left/right (contrast).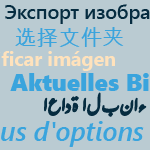 多语言界面
通过社区,RadiAnt DICOM Viewer界面目前已经被译为20余种语言:
阿拉伯语、巴西葡萄牙语、保加利亚语、汉语、捷克语、丹麦语、荷兰语、法语、德语、希腊语、匈牙利语、印度尼西亚语、意大利语、波兰语、葡萄牙语、俄语、塞尔维亚语、斯洛伐克语、西班牙语、瑞典语、土耳其语。
我们的在线工具能帮助您轻松地校订现有的翻译并创建新的翻译。